Home > Adieu, France
Edito Democracy Europe Governments Referendum France Bellaciao France
Lisbon Treaty gets Versailles vote
French MPs have voted to amend their constitution to permit the adoption of the revised European Constitution.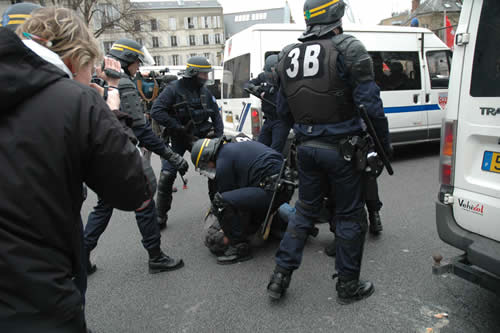 EU Observer quotes Prime Minister Francois Fillon as hailing the decision as "a vote that distinguishes the actors of history from the spectators."
Held in a special session in Versailles, the vote by France's Chamber of Deputies was passed 560 to 181. Opposition Socialists abstained, arguing that while they supported the Lisbon Treaty, they wanted to see it put to the people in a referendum once again. A Socialist spokesman said, however, that Socialists would vote to support the treaty in the National Assembly on Thursday and in the Senate. After that, all that remains is for President Nicolas Sarkozy to give the treaty a final nod.
Versailles has played a key role in previous European Constitution wrangling. Nearly three years ago, then President Jacques Chirac called a similar vote in the town; one member of his own party left the scene complaining that France had signed its suicide note.
Chirac hoped to sign the Treaty at Versailles, and invited then German Chancellor Gerhard Schröder to join him for the symbolic ceremony.
Well, we all know how that last Constitution turned out. Further referenda on EU issues are extremely unlikely following the French rejection of the treaty in 2005.
This is sure to unsettle the French, nearly 60 percent of whom support a second referendum on the Lisbon Treaty. As we reported last week, only France's hard left is publicly opposing the new treaty and calling for a referendum. Extremist anti-globalisation group Attac picketed Versailles: A spokesman described the parliamentary vote as "one of the gravest blows ever to democracy in our country."
– http://eursoc.com/news/fullstory.ph...