Home > I, European citizen, won't let refugees be rejected in my name
I, European citizen, won't let refugees be rejected in my name
by Open-Publishing
- Thursday 10 March 2016
Edito The "without" - Migrants Europe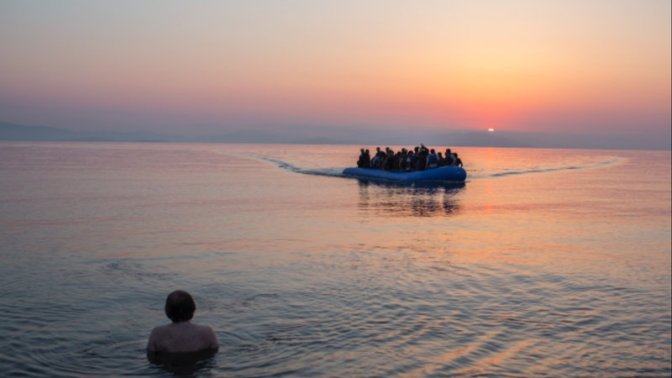 ©Olivier Jobard/Myop
I, European citizen, won't let refugees be rejected in my name
THE RIGHT TO ASYLUM IS A RIGHT
In the phrase « right to asylum », every word matters. Under the law, every person who is persecuted because of his or her political opinions or because of his or her identity, every person that is endangered by violence, war or misery has a RIGHT to seek asylum in another country
The aim of this petition is to collect millions of signatures so as to remind the member states of the need to honour the treaties they have signed.
The Universal Declaration of Human Rights (1948) and the Geneva Convention (1951) were ratified in the aftermath of the Second World War, during which millions of people were forced to leave their homelands. The aim of these treaties is to protect all individuals facing a similar situation.
Today, the tragedy of displacement is again being experienced by millions of people seeking refuge in Europe, and Europe is rejecting them instead of opening its doors.
· More than 4000 people have drowned in the Mediterranean since January 2015.
· 10 000 refugee children are reported missing
· Closing borders favours the rise of criminal networks: people-smuggling gangs are believed to have made €6 billion last year, most of it from the traffic of migrants into Europe, the European Union's police agency Europol said.
Faced with such a tragedy, European governments (with the noteworthy exception of Germany and Greece) are taking steps that give credit to far-right ideas: confinement within national borders, the fear of foreigners, racism.
By failing to implement a real policy of asylum, they are aggravating the global humanitarian crisis, which makes them responsible for a human disaster.
All over Europe, ordinary citizens are trying to make for the failings of our governments' response to the crisis. In Calais, in Chios, in Lesbos, in Berlin, in Cologne, in Lampedusa, in London as well as in Paris, in Stockholm... people are volunteering to assist the refugees in pratical ways, whether by collecting clothes and food or by helping them adjust to the languages and institutions of their countries.
I support these initiatives and I associate myself with them. I want our appointed representatives to become aware that a very large number of people are ready to stand by the principles enshrined in the foundational texts of the European Union. A very large number of people strongly object to the demands of ultra-nationalist parties. A very large number of people want to get united so as to ward off the political and humanitarian crisis that will happen if our governments fail to show more courage.
I sign this petition so that our governments will welcome all the men and women who seek refuge in Europe.
Sign this petition here: https://www.change.org/p/martin-schultz-european-parliament-president-i-european-citizen-won-t-let-refugees-be-rejected-in-my-name