Home > OH LOVELY: Residents Near Fukushima Are Pissing Radioactive Urine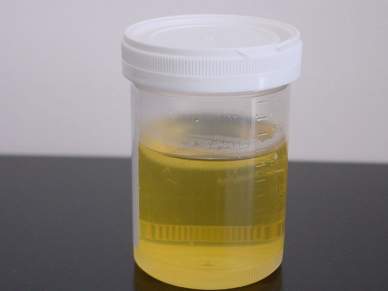 You could be, too.}}
(San Francisco) - Business Insider's Joe Weisenthal reported Jun 26, 2011:
"Newsflash: The radioactive crisis near Fukushima isn't getting any better.
This has been something we discussed in the last few weeks, but now there are some new disturbing details.
From Japan Times:
More than 3 millisieverts of radiation has been measured in the urine of 15 Fukushima residents of the village of Iitate and the town of Kawamata, confirming internal radiation exposure, it was learned Sunday.
Both are about 30 to 40 km from the Fukushima No. 1 power plant, which has been releasing radioactive material into the environment since the week of March 11, when the quake and tsunami caused core meltdowns."
Thank you to Joe Weisenthal and to the Japan Times.
As VeteransToday readers will immediately recognize, urine assay with a mass spectrometer, is one of the few valid ways to determine internal radioactive uranium contamination. ...
More...