Home > Towards the global food crisis?
Food Agriculture - Fishery - Animals
The shortage of basic agricultural products for food (wheat, corn, rice, sorghum and millet) and the increase of such bestial products in world markets that had the tip of iceberg in 2007, will presumably "in crescendo" along the next decade and reached its zenith in the horizon of 2018. In reaching that crisis, (whose first sketches and are profiled and finish with crudely drawn at the end of the decade) have contributed the following elements:
Economic Development suicide of Third World countries to grow too fast and mega tourist macrourbes and the consequent reduction in agricultural acreage.
Changing consumption patterns emerging due to the dramatic growth of the middle classes and their purchasing power and the weakness of the dollar and the collapse of oil prices with the consequent diversion of speculative investment in commodities markets.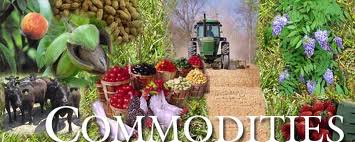 To this is joined by the increased use by first-world countries predatory technologies (biofuels) that under the label of countries BIO friendly environment will no doubt engulf huge amounts of corn intended at first to food production biodiesel, coupled with unusual droughts and floods in key global barns.
Moreover, the collapse in oil prices (despite successive cuts in production by OPEC) due to the severe contraction of world demand and the flight of speculative brokers, make it impossible to obtain competitively priced producer countries (hovering around $ 90) that would enable the necessary investment in energy infrastructure and generating new farms, so do not be ruled out a possible strangulation of world oil production on the horizon of 2018.
This presumably will cause a psychosis of shortage and the dramatic increase in oil prices that will be reflected in a wild soaring freight transport and agricultural fertilizers, which together with the application of restrictions on exports of major world producers to ensure self-sufficiency will eventually cause shortages in global markets, increasing prices to stratospheric levels and the consequent global food crisis.
The famine would affect especially the Caribbean, Mexico, Central America, Colombia, Venezuela, Egypt, India, China, Bangladesh and Southeast Asia, preying particularly virulent and Sub-Saharan Africa and spend the people trapped in the starvation of the 1.000 million today 2,000 million estimated by analysts.
GORRAIZ GERMÁN LOPEZ - ECONOMIC ANALYST