Home > Save the Arts Centre, Storytelling Festival and our education work
Save the Arts Centre, Storytelling Festival and our education work
by Open-Publishing
- Friday 23 January 2009
Theatre-Dance Art and Culture UK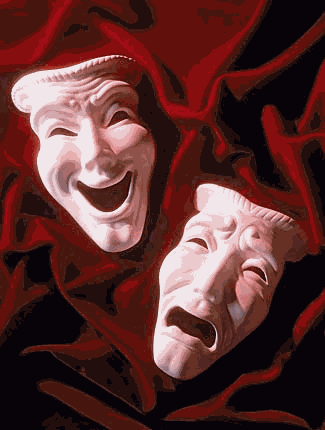 Save the Arts Centre, Storytelling Festival and our education work
Published by SDAC on Feb 04, 2008
Category: Arts & Entertainment
Region: Wales
Target: Arts Council of Wales
Background (Preamble):
The Arts Council of Wales (ACW) is proposing to cut the annual grant to St Donats Arts Centre.
Unless we can reverse their decision, it will result in the loss of:
– St Donats Arts Centre and cinema for people in the Vale of Glamorgan, the UK and abroad.
– Up to 326 arts events in a festival year (up to 180 in a non festival year) as well as workshops, outreach work and educational arts programmes generating over 53,000 attendances.
– Wales' International Storytelling Festival, the only one of its kind in Wales and the largest in the UK. In 2007, this comprised over 80 performances from over 60 Welsh and international storytellers and attracted 1662 visitors from Wales, Britain and abroad. The festival includes a programme of education, touring and outreach work. Last year, we promoted 111 performances and educational workshops to just under 4,000 children, young people and the elderly in the Vale of Glamorgan and other areas of disadvantage including Barry, Rhondda Cynon Taff, Merthyr, Ferndale, Newport and Swansea. The festival also runs monthly performances in the Wales Millennium Centre and a nationwide tour with an estimated audience of 3,660.
– An annual programme of educational events for people from 5 years to 95 years old in schools, colleges, hospitals, prisons and community venues.
– Other educational events including adult life-long learning workshops and classes for retired and other people and film education days for schoolchildren.
– Over £83,000 worth of business spent on companies in south Wales each year amounting to an estimated £2.5million spent in the life of the arts centre.
– An estimated £138,500 spent by festival attenders on travel companies, retailers and accommodation providers in south Wales. This figure is multiplied many times by attenders of our craft fayres, weddings and conferences and open-air summer performances.
Petition:
I / we the undersigned STRONGLY URGE the Arts Council of Wales to reinstate the grant to:
SAVE the Arts Centre
SAVE the International Storytelling Festival
SAVE the educational storytelling workshops